Life Happens. Let us help you with the clean up.
Reeds Cleaning offers a wide variety of services from clean up to clean out.
General Cleaning – Carpet Cleaning – Construction Cleaning – Commercial & Industrial – Medical Cleaning – Specialty Floor Care
Top-to-Bottom Detail Cleaning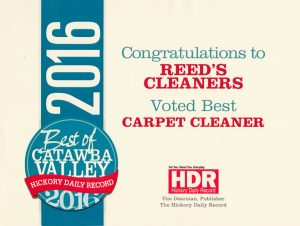 Get a fresh start with our top-to-bottom, detail cleaning service. Whether you are moving into a new home, leaving your old home or just trying to get ready for special visitors, our top-to-bottom deep clean is recommended for getting your space in it's best shape. Top-to-bottom cleaning generally includes cleaning all accessible overhead light fixtures and ceiling fans, tops of cabinets and furniture, cleaning interior windows and frames, dusting and wiping blinds, wiping out shelving and drawers, cleaning kitchen counters, appliance exteriors (appliance interiors available upon request), cleaning bathrooms, tubs and showers, dusting baseboards, sweeping, vacuuming and mopping floors. Our staff has experience with a variety of materials including granite, tile, stainless steel and hardwood floors. Our top-to-bottom cleaning is strongly recommended before beginning our regular general cleaning services. Ask us for more details about this service when you call to schedule your appointment. Most of our clients have enjoyed this service for the following applications:
Real Estate showing prep/ move in/ move out
Apartment move in/move out
Construction/Renovation clean up
Spring cleaning- don't forget the windows! See details below.
Office buildings & retail spaces
Regular General Cleaning
Our general cleaning service is a regularly-scheduled solid cleaning intended to maintain or follow up from our top-to-bottom cleaning. It is a great way to keep your space clean and tidy between 'spring cleanings'. General cleaning is ideal for offices and call centers, retail spaces, other commercial or industrial applications, a service Reeds' has offered for over 35 years!  The general cleaning includes dusting fixtures and lights, horizontal surfaces and work stations, spot cleaning and maintaining inside windows, frames and blinds, cleaning fixtures, bathrooms and break rooms, as well as sweeping, vacuuming and mopping floors.
Carpets steam-cleaned to perfection
Love your carpet with our steam cleaning services! Our carpet cleaning services are ideal for regular carpet maintenance or freshening up before holiday guests arrive. Our specialists are skilled in stain treatment and removal as well as cleaning area rugs, car upholstery and upholstered furniture. Call today for more details. Let's get the grunge out and make your carpets worth sinking your toes in to. Reeds Cleaning was the recipient of the 2016 "Best of Catawba Valley" Award for "Best Carpet Cleaning Services" by the Hickory Daily Record.
Commercial Construction & Renovation Clean Up
Reed's Cleaning specializes in post-construction and renovation clean up. We know how to put the finishing touches on your job site punch list. Whether it's new construction, renovation or getting ready for the grand opening, Reeds Cleaning Services offers a full range of cleaning and occupancy prep services across the Carolinas. From taking out the trash to conditioning and finishing your new floors, we can get you ready for your big move in. Ask us about bid packages for your next job or call us to schedule a quote.
Clinic Care
Reed's Cleaning serves medical facilities across the Carolinas, including those with some of the most sensitive cleaning needs.
Medical Facilities & Clinics
Reeds Cleaning also specializes in medical facility janitorial services, serving facilities in North and South Carolina. Our crews are trained to meet the sanitation and attention-to-detail needs to make sure your medical facility or clinic has a clean bill of health. Ask us for a list of professional references from one of the more than 75 clinics we serve